Principle 1: Accept work as אהיה's divine design for you! (Genesis 2:15; 2 Thess. 3:10)
Therefore, it can be said that:
(1) People who refuse to work reveal a lack of common sense in their judgment.
(2) Sometimes people refuse to do the job that they have because they're always looking for a better one (12:11b).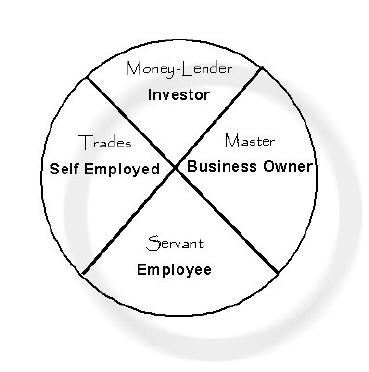 (3) Refusing to work can lead to death (21:25).
Principle 2: Be careful for the "grass is greener on the other side of the fence" syndrome.
But, just determining to see the logic in working and then setting out to work is not enough. It is obviously the place to start, but one must also. . . Prioritize his work. Do the primary things first; the things upon which all else depends.
After determining which things are primary and which are secondary, and depend on the former, determine also, the proper order of the primary and secondary things (10:5).
Principle 3: Do first things first, according to a plan.
Then, once a person has determined to prioritize their work by planning carefully, a person should work hard because. . . Working hard is better than working in a lazy manner.
Hard work brings a profit (14:23a).
Work done in a slack manner is as good as a piece of work which is later destroyed. Both are valueless (18:9).
Slack work leads to poverty (14:23b).
Diligent work leads to control of one's situation (12:24).
Principle 4: If you're going to work, you might as well work hard. . .there are many benefits. In the end, after a person has worked wisely and hard, he will often times find that his. . .
Work can be very rewarding (12:14).
We get encouraged when we say nice things to others.
There is, likewise, a deep sense of pleasure as we reflect upon a job well done.
Principle 5: Enjoy your work--it's אהיה's plan!
As time passes, a person who has worked wisely and diligently will find themselves rewarded by their labor as well as skilled at what they do with the result that. . . People who are skilled at their work are sought out by people (22:29).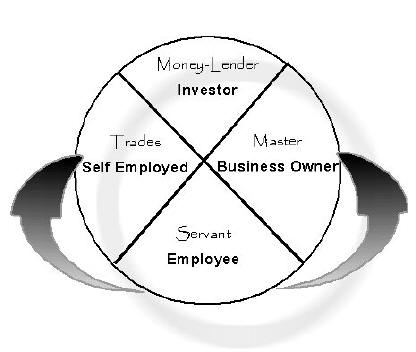 Skilled people do not only serve before obscure people.
Skilled people will eventually be called upon to demonstrate their skill be people in positions of authority
Throughout scripture many were self employed. When one can move from employee to a self employed tradesman or business owner there is potential to further multiply your increase as the business has the ability to allow application of talents in an enterprise that is self directed.